Google+
Sauvage Feng Shui and Design Services
Accredited by Master H Liu (China and Australia)
4th generation Feng Shui Master
I have been a student of Master Liu since 1997 - I am approaching my 20th year of practice - that means I have a wealth of experience and resources for you to draw on. There is no substitute for experience and practice.
CLIENT PROFILES
When you become more mindful you are more present to the now
I see all clients as collaborators and we establish the scope of the project together. I bring my Feng Shui eyes and you bring your business and family needs, and of course, your vision to our initial meeting. Then we set out on the course to manifest your ideal building aligned with the principles of Traditional Feng Shui.
My clients range from the humble folk who know something isn't right and could definitely be made better, through scientist, through business executives, through executive officers of philanthropic organisations. I also get folk who have never partnered in life and are quite content through folk who desperately want a relationship but the right person has never shown up.
SERVICES
I stand by all my offerings to my clients. I offer a full refund, less direct outgoings, if you are not satisfied with the advice you are given. I do warn you that I do not do magic! You will be given resources and advice that you must implement. If you don't put in place the changes then you cannot expect different outcomes.
Do you want to come on board?
Consultation for new and returning clients. I have many very satisfied clients with a very high return rate for annual tweaks and follow ups. LETS GO NOW!
Annual Seminars -

Lets talk about the year of the fire rooster Do you want to know what the year of the fire rooster has in store for you and your family or..
Places Available: 5

Podcasts -

podcast episode 1 2017 fire rooster (6413 KB)

2017 the fire rooster when we start podcasting. We cover the pandemics, some fire roosters, some Australian federal politicians and mindfulness breath awareness ...

Information sharing I write regularly about Feng Shui and Chinese Astrology via blogs and monthly newsletters.
Skills development and sharing

with short courses for professionals and novices.

Edited 3 books on Chinese Astrology for Dr L
PRODUCTS
SIGN-UP
don't be shy sign up here for our newsletter
READ MORE
Read the current newsletter now.
Bringing you regular information about the daily energies which will unfold and how it relates to you and your life path.

Last Posted: 04-Jun-2017 | Total Posts: 750
NEXT STEPSs
ASSOCIATIONS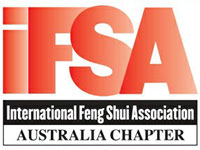 I am a corporate member of the International Feng Shui Association Australian Chapter, a peak body for International Feng Shui Consultants and Masters, and previous Secretary of the Association (Aust).