Google+
Sauvage Feng Shui and Design Services
Accredited by Master H Liu, 4th generation Feng Shui Master
I would love to work with you. I see all clients as collaborators and we negotiate the project together. I bring my Feng Shui eyes and you bring your business and family needs, and of course, your vision to our initial meeting. I have been a student of Master Liu since 1997 - I am approaching my 20th year of practice - that means I have a wealth of experience and resources for you my clients or potential clients.
Subscribe to the Newsletter
x
I offer four basic services:
Consultations for new and returning clients. I have many very satisfied clients with a very high return rate for annual tweaks and follow ups.
Information sharing - I write regularly about Feng Shui and Chinese Astrology via blogs and monthly newsletters.
Skills development and sharing - with short courses for professionals and novices.
Destiny Analysis - based in the ancient metaphysical skill of Chinese Astrology.
I also take private students
2016 - What's ahead
Video Fire Monkey Part 1

Video Fire Monkey Part 2

Talk to me about 2016 by sending me an email
Read the 2016 annual newsletter NOW.
OK Next Steps
I'm in - I want a consultation and now!
I just want to talk to you first
I want to follow what you say for a while - twitter, blog, facebook
I am looking for some books or courses
Just give me some instant relief NOW
---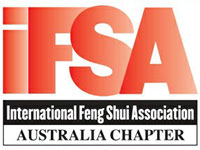 I am also the current secretary of the Australian Chapter of the International Feng Shui Association. It is a great privilege to be actively involved in nurturing the skills and talents of the Feng Shui consultants and masters who practice in Australia.
We are a very hard-working and talented committee bringing you the very best the Feng Shui Industry can offer within Australia and have direct links with our parent organisation the International Feng Shui Association Singapore.
---
Vicki came to Feng Shui my house and made some immediate observations and suggestions such as inverting where my young son put his head in the bed as it was actually on the wall with the main electrical power board.
Clotilde Blanchet - OnLIne Discovery